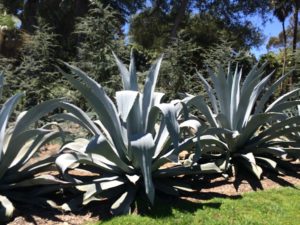 Once, while watching a yoga CD, the instruction got lost by my attention being drawn to a giant yucca in the background. A garage sized yucca. Almost blue in color. Where was this? It turned out to be the blue garden at Lotusland, a 37 acre paradise in Santa Barbara, California (Montecito to be exact) and the dream of Ganna Walska, who spent forty years creating it until her death in 1984. It was a place I had to see.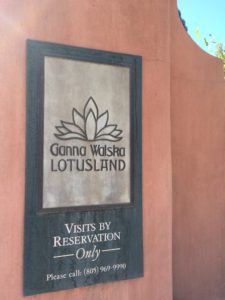 Gardens, those that we create by hand, by our own sweat, inspiration and time, are expressions of love. Both love of the plants themselves, but also the personalities that combined, form a story, whether it's seasonal (the two week wonders) or structural (like a japanese garden's Niwaki pruning) or the mass meadows of Piet Oudolf's "New Perennial" movement.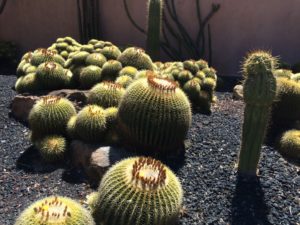 Ganna Walska's world, originally of unfulfilled operatic ambition, though ardently pursued for decades, truly blossomed when she purchased the estate in 1941, encouraged by her sixth and final husband who envisioned a Tibetan monk retreat center. Never mind that he was a rogue and used the wealthy Walska's money to line his own pockets, when they divorced (after suing and counter-suing each other) she threw herself into a relationship with the land.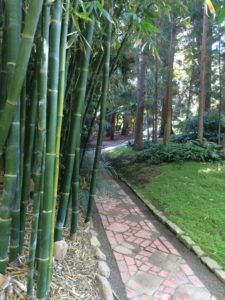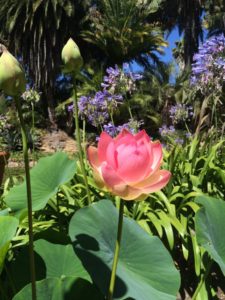 Her previous marriages, starting with a Russian count before the Revolution, (she was born in 1887) fortuitously enhanced her financial well-being. As a result, she used her resources (finally selling her exquisite jewelry – at one point she had carte blanche at Paris' Cartier atelier) to purchase large quantities, fully grown specimens, and expensive varieties for instant effect. Her cycad collection is world class and micro-chipped to prevent theft. With the guidance (although she was very difficult to guide) of excellent plantsmen, she created a collection of stunning "rooms," distinct and dramatic.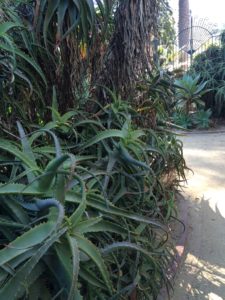 Of the 3000 varieties of plants collected worldwide, they are not labeled, as "Madame" (as she is still referred to), wanted a pleasure garden, considering plant labels as distracting from the distinctly theatrical sets she created.
Deemed "enemy of the average" by the New York Times, over the top rather than average is very much at play in the use of giant clams for tiered fountains, abalone shells lining a pond, "grotesque" statues in her outdoor stage and the impact of mass plantings. When one arrives at the rose garden, it seems rather staid and straight-laced compared with the exuberance of everything else.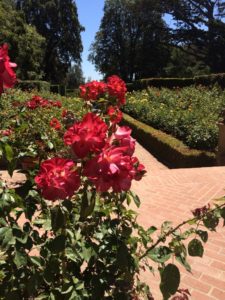 Brian Adams has written a fine, well researched biography, Ganna, Diva of Lotusland, that provides insight into an ambitious Polish girl determined to live a life dedicated to art.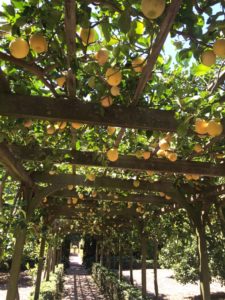 While she never became the international operatic superstar to which she aspired, after her first fifty years spent in high society, the last decades established her legacy and legend through nature's inspiration.
My take away: Whatever the scale or purse strings, create the garden of your dreams. Think long term. Enjoy the art of it.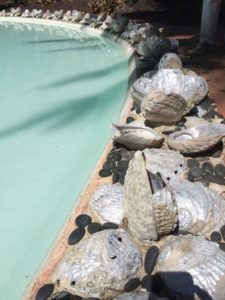 Visiting Lotusland is by reservation only.