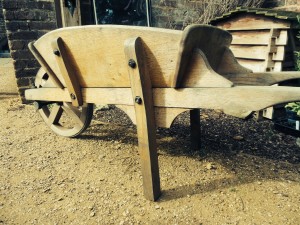 Gardening is meditation and a contact sport combined;  waiting for something to happen, miraculous stuff out of sand particle sized seeds, grunting and wobbling a wheel barrow (generally too full) toward its destination, ever behind in chores, constantly seduced by the power of color, texture and surprise (a snake in the bush!) these are constants of those who choose to attempt work in concert with nature.
When we think of nature, weather is often included.   Karel Čapek sums this subject up nicely in The Gardener's Year, "There is something peculiar about the weather; it is never quite right."
The following pages are random observations that may or may not help or illuminate any gardener's needs.  They are self-indulgent and without a specific purpose save sharing the joy that comes with playing in dirt.