23 September 2015

Raspberry picking in a few days.  The rains in North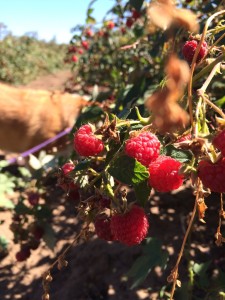 ern New Mexico should provide some plump fruit.  I'll come home with stinging scratches from the brambles.  The goldfinches gorge on thistle, and dried sunflowers spit their seed for next year's season.  Hummingbirds flit infrequently around the feeders, hurrying south.  If you live on Lake Erie, the cooler temperatures are heating up the walleye season.  If you like baseball, you're settling in for an interminable round of playoffs until the World Series is held when the snow flies.  It was never meant to be like that.
The Pope is visiting the U.S. and refugees are flooding Europe dodging fences, never looking back.  There is no need to discuss domestic politics.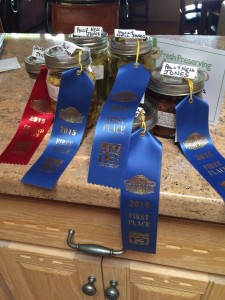 At the New Mexico State Fair, your's truly took home four blue ribbons in the Home Arts section for Pickled Zucchini, Pear Chutney, Corn Relish and Peach Conserves.  The Pear Relish took a second.  Why does a cupboard full of canned goods give me a sense of security?  Did I really need to freeze 22 pounds of Hatch chili?  I've learned that sifting the bread flour in a clafouti recipe really makes a difference.
Want a kick ass, healthy black bean recipe?  Check it out, thank you Food and Wine.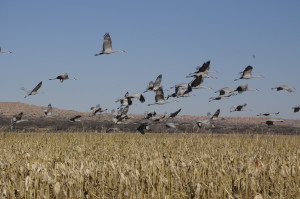 The photo is from Bosque del Apache…the Sandhill Cranes are starting to return.  Where are you going?