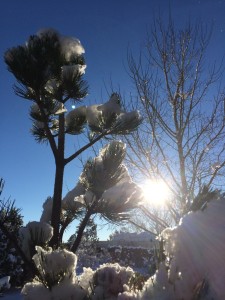 Technically, it seems winter runs into the next year.  No matter.  Time is a continuum, as they say.  Santa Fe has received a good snowfall that brings our precipitation averages to "normal."  It's difficult to know what that means anymore.  We are grateful for the moisture.
"Winter is the time for comfort, for good food and warmth, for the touch of a friendly hand and for a talk beside the fire: it is the time for home."   Edith Sitwell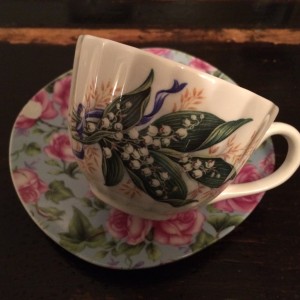 Miss Sitwell writes of home but her own upbringing hardly gave her cause for nostalgia as the link describes.  However, this is the season for "nesting" and even curmudgeons such as Thomas de Quincey want to find a comfy chair and settle in.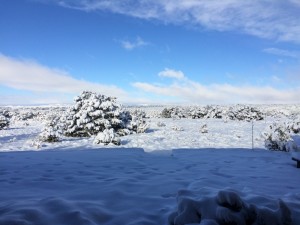 "Surely everyone is aware of the divine pleasures which attend a wintry fireside; candles at four o'clock, warm hearthrugs, tea, a fair tea-maker, shutters closed, curtains flowing in ample draperies to the floor, whilst the wind and rain are raging audibly without." Thomas De Quincy-Confessions of an Opium-Eater
I encountered this gentleman through David Morrell's novel, Murder as a Fine Art.  And although the thriller genre is generally not on my bedside table it's an entertaining read into Victorian England's seedier side.  Here are some other books I've been reading.
Traditions seem to abound during the coziness of long nights.  Fruitcake, that much maligned seasonal goodie is a personal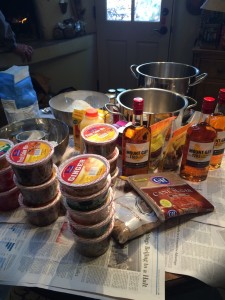 favorite.  On an early December day, a friend and I gather to prepare over thirty loaves, distributed only to people who don't make jokes about doorstops and bookends.  Ours is moist and boozy.  For adults only.
Here's your own recipe to start a tradition.
Pilgrim Fruitcake   –   from Elle Magazine 198????
recipe gives quantities for 2 8×4 pans or (quadrupled=12 large nonstick + 20 small)
 3-1/3  (16-1/3) cups flour
2 (8) tsp baking powder
2 (8) tsp cinnamon
1 (4) tsp salt
1/2 (2) tsp nutmeg
1/2 (2) tsp quatre épices (wh.pepper, cloves, ginger, nutmeg)
1/2 (2) tsp ground cloves
3-1/2 (14) C candied fruit
3 (12) C golden & dark raisins
6 (24) T candied orange peel, finely chopped
1-1/4 (5) Cups candied cherries, halved
1 (4) cups pitted prunes or dates, chopped
1 (4) cups coarsely chopped black walnuts
1 (4) cups coarsely chopped blanched almonds
3/4 (3 cups + 8 Tb) butter
4 (16) eggs
1-1/2 (6) cups dark brown sugar, firmly packed
Juice of 3 medium oranges (about 2-1/2 cups)
1 (4) cups dark rum (4 bottles rum for big recipe
1 (5) packages cheese cloth
In a large bowl, sift together flour, baking powder, cinnamon, salt, nutmeg, quatre-épices, and cloves.
Add the candied fruit, raisins, orange peel, cherries, prunes, walnuts and almonds.  Mix until the fruit is completely coated.
Melt the butter in a saucepan; let cool.  Beat eggs until foamy.  Gradually beat in brown sugar until mixture is fluffy ; add melted butter slowly and beat until smooth.
Stir in orange juice and rum.
Fold in fruit and flour mixture until batter is smooth
If using regular baking loaf pans, butter and line with wax paper.  If using bake and serve, make sure they are baked on cookie sheets, otherwise the bottom with burn.
Put batter into pans, top with cherry if desired
Place in oven for 1 hour 20 minutes or until done (use a toothpick test)
Soak cakes with some rum
Soak cheesecloth in rum and put over the cakes
Soak with rum again before wrapping in wax paper
Soak again and again…
The large recipe takes about 3 hours prep and 3 hours cooking time (2 batches)
Shop early for the candied fruit…about 5 containers of mixed fruit and 3 of the cherries
ENJOY!