Alice:  How long is forever?  White Rabbit:  Sometimes just one second.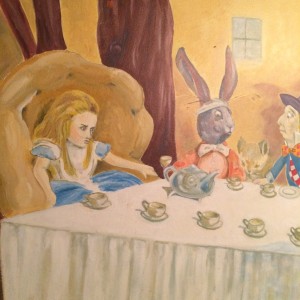 As 2015 wanes, so does the 150th Anniversary of the publication of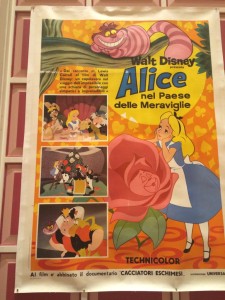 Alice's Adventures in Wonderland.  Written by the Reverend Charles Lutwidge Dodson (what's in a name?) better known as Lewis Carroll.  Consider that this whimsical tale has 7,609 editions in 174 languages.  So on a recent trip to New York City, it was imperative to visit the Grolier Club (you must know it!) at  47 East 60th Street.  They always have a fantastic exhibit relating to the private club's passion, books, printing, graphic arts, typography…you get the idea.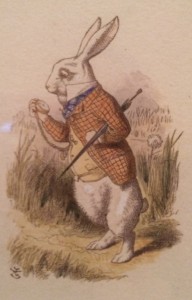 Who knew that an exhibit on translation could be so fun?  Translations into  six Spanish languages, ditto the Celtic and of course Jèrriais, (the Norman language of the Channel Island of Jersey), Carroll's own Nyctographic alphabet for writing in the dark (we all need that!) Fourteen languages of India, Pakistan and Nepal, An aboriginal language…I think etcetera is appropriate.
Afterwards, it was only appropriate to enjoy tea at the nearby Alice's Tea Cup.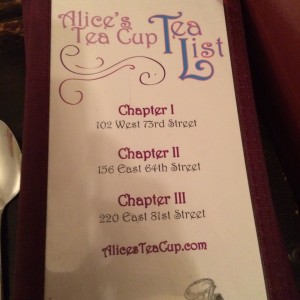 Then off to another Alice exhibit at the Morgan Library and it's not a trip to the Big Apple without checking out what's at the New York Public Library.