Since the last entry I guess i've been binging: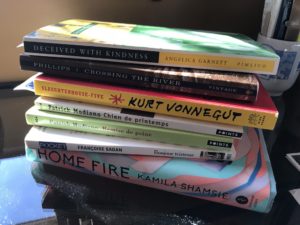 The Slow Waltz of Turtles, Katherine Pancol (not my favorite )
The Last Ranch, Michael McGarrity ( the last of a trilogy and I shed a rare tear when the ranch finally sold…Mr. McGarrity spares the superfluous and simply gives us bare bones.  Enough for the hard scrabble life in New Mexico's Tularosa Basin.  I starting his first Kevin Kearny novel translated to french (Tularosa) and his next Kearny mystery, Residue, is being released in October…Plus, he's my neighbor! how cool is that?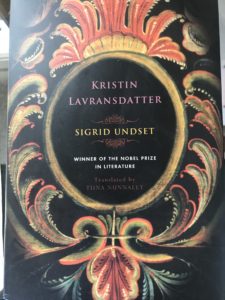 Kristen Lavransdatter, Sigrid Unset (I have to read this epic novel every couple of years. It is an awe inspiring work, worthy of Ms, Unset's Nobel Prize.  This new translation by Tiina Nunnally brought additional life to the rich work.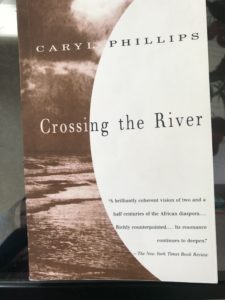 Crossing the River, Caryl Phillips (Short listed for the Booker Prize, Mr. Phillips writes with complex simplicity about diaspora, African, but he was born in St Kitts and because of my swim and the desire to know more about the country, his name surfaced. Painfully relevant.  He is now teaching at Yale.  Lucky students.
The Quiet American, Graham Greene (part of research for The Sympathizer presentation withSanta Fe's Renasan.  Mr. Greene was such an asshole in real life, it comes out beautifully in his fiction.
The Lotus Eaters, Tatjana Soli (The Quiet American from  female perspective, sort of)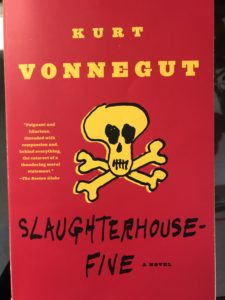 Slaughterhouse Five, Kurt Vonnegut  (So it Goes) War is stupid.
Deceived by Kindness, Angelica Garnett.  Daughter of Vanessa Bell, her father was Duncan Grant, not Clive Bell as she was led to believe.  Growing up in the Bloomsbury Group – her aunt was Virginia Woolf.  Angelica eventually married to her father's lover, David (Bunny) Garnett…to say her autobiography is interesting, tragic and infuriating is an understatement.
Remise de Peine and Chien de Printemps by Patrick Modiano Well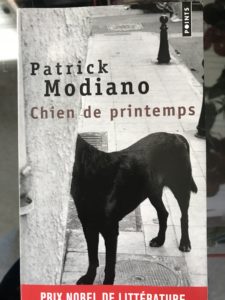 known and revered in France but, alas, not in the States, Mr. Modiano (winner of the 2014 Nobel Prize for literature) writes almost photographically and certainly lovingly of his beloved Paris and the intimate worlds of the people who inhabit the small corners we love to visit.
Commonwealth, Anne Patchett (I wanted to like it more than I did)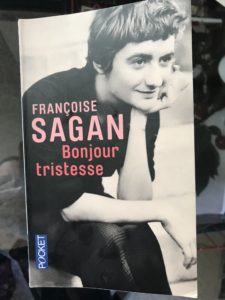 Bonjour Tristess, Françoise Sagan, This catapulted Ms. Sagan into the heart of France's literary world. A very bad girl story with lots of intrigue, daring in 1954.  If Cécile lived today, she might have been Kristen Roupenian's Cat Person.
Home Fire, Kamila Shamsie  Ms. Shamsie weaves a tale of a broken family, living in London.  Of Pakistani origins, the cultural wars of being Muslim in a media world of truncated truths and quick verdicts, are quickly outlined between three siblings; two strong women and a brother who searches for identity in a country whose passport he carries, but whose society is distancing itself.  Super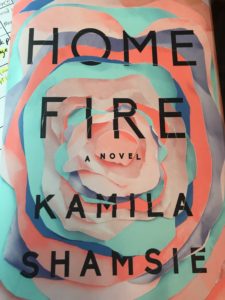 impose Sophocles' Antigone and a classic tragedy unfolds.
The lighter stuff:  then for fun rereads…Pride and Prejudice (need I say, Jane Austen?) and Edith Wharton's wickedly delicious, Custom of the Country.
Finally, Moby Dick is a very funny novel in between the cetaceous stuff.  Who can't love…"I'd rather sleep with a  sober cannibal than a drunken Christian."  Perhaps in another edition I'll provide more hilarious quotes.  Melville scribbles many societal put downs for a puffed up white  world.