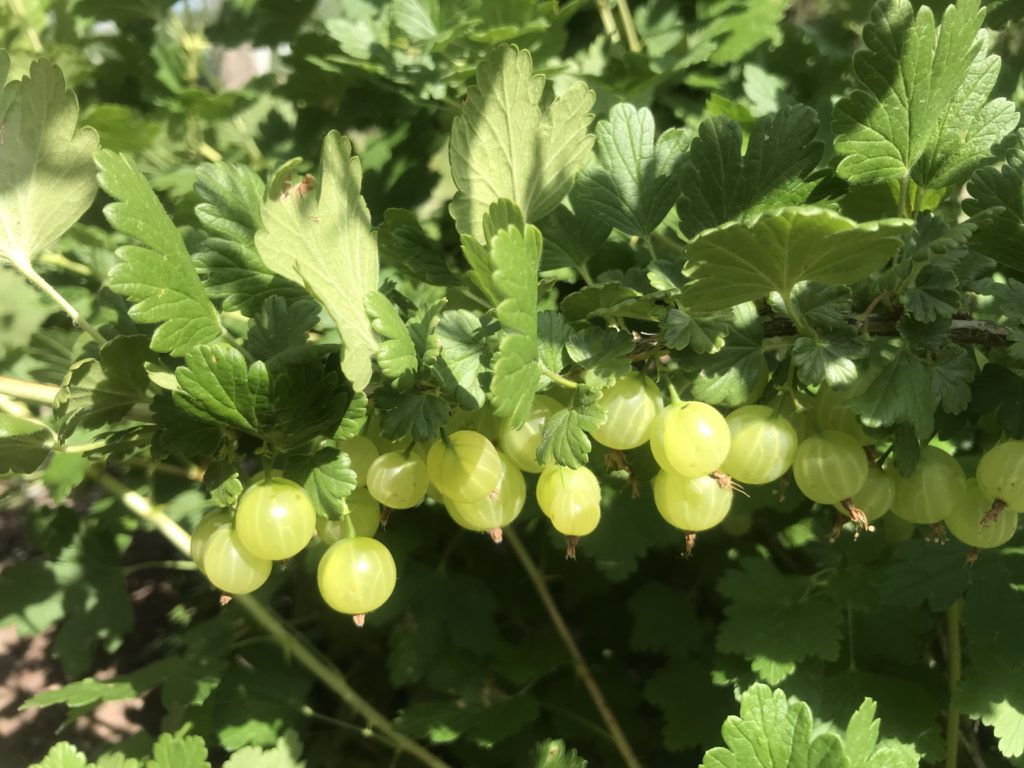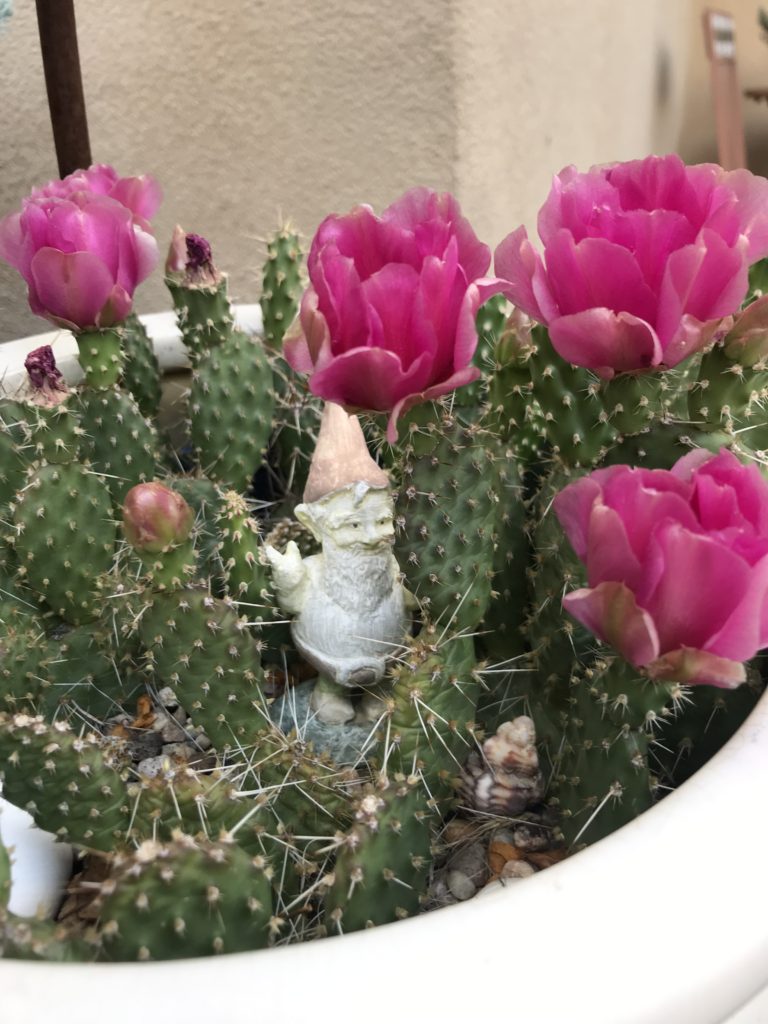 Anton Chekov wrote a short story, Gooseberries. The story is set as Russia is undergoing intense change. Rigid social codes are being broken down, families no longer can rely on serfdom to reap their fields and fortunes for paltry pay. One of the characters, Nikolai is passionate about needing to have an estate and regain his social status.
It's more complicated and nuanced but Nikolai sells his soul, sort of, to gain wealth and acquire a much longed for gooseberry patch. They don't taste sweet, according to N's brother. It's a story about change, happiness and awareness of the world's greater misery even if we may have abundance. The narrator wishes that for every happy man, someone could stand outside the door with a hammer and tap to remind the occupants of others' unhappiness.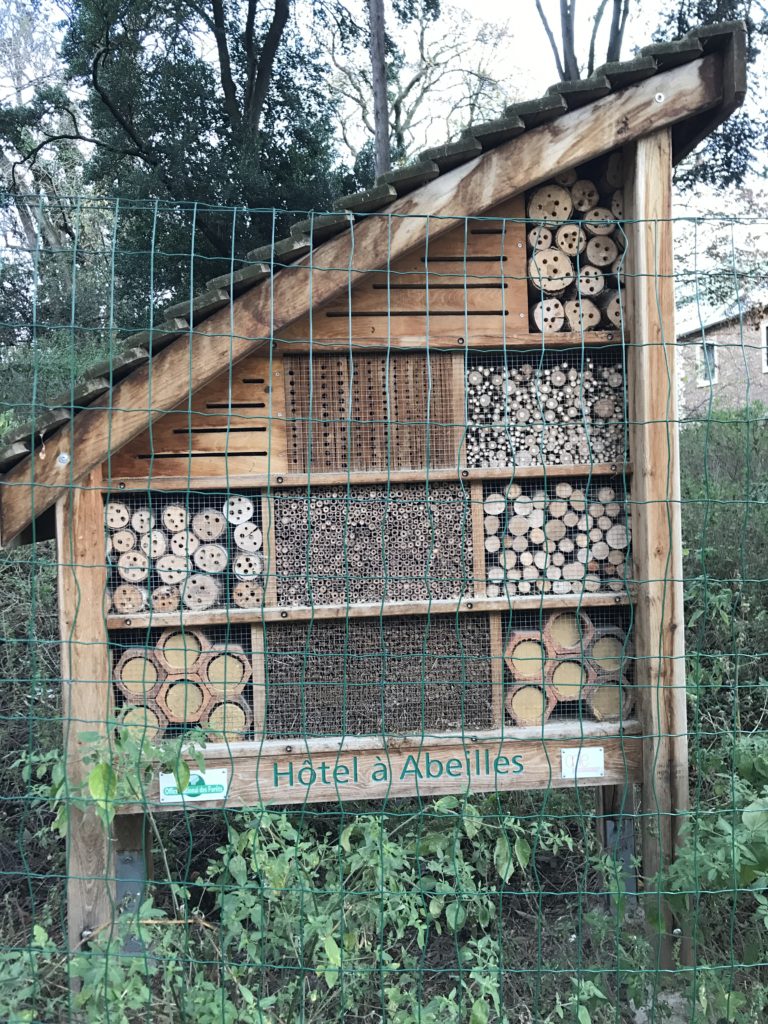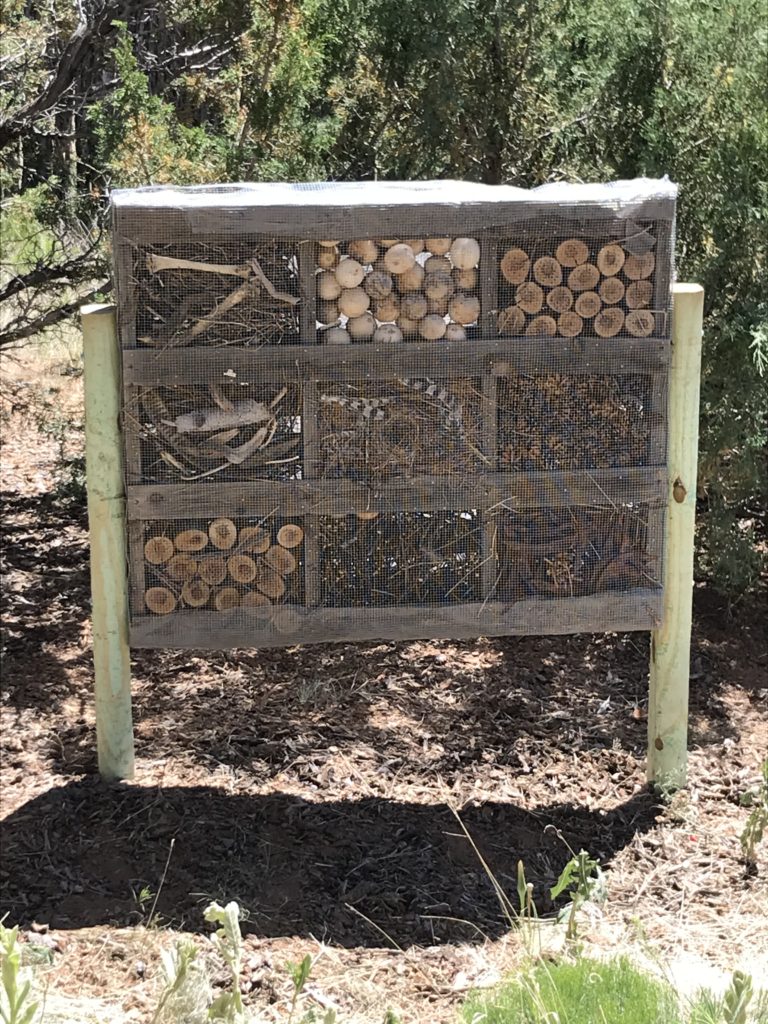 Yikes! It's summer! And my gooseberries (pictured above) are ripe and being consumed in sauces and compotes. Yum.
Next up – Polly's Pollinator Palace. Yes, the project is finally complete. Simple. A free pallet already sectioned, found objects including a deer's leg which was moved from Virginia to New Mexico, pines cones, feathers, seed pods – whatever strikes your fancy to provide home and protection from insects that need a rest. Birds are hungry and on the prowl for bugs. There are less of them…so give your little critters a break where they can rest and procreate. Long term the birds will be grateful. Cover it with wire so vermin don't take over. Of course there are plenty of plants nearby for feasting.
Check out new book reviews here…and my latest swim here….
Finally, a fab recipe for pear tarts with lavender custard here…